Photos from Jessica Thomas's boithday part, snapped by Mike Worthington, and his digital camera much superior to mine.
Cheers Mike.
Jess and Simon as pimp and Wild West brothel madam.
Miss Clare Wake (on the right) and companion, ready for the wars.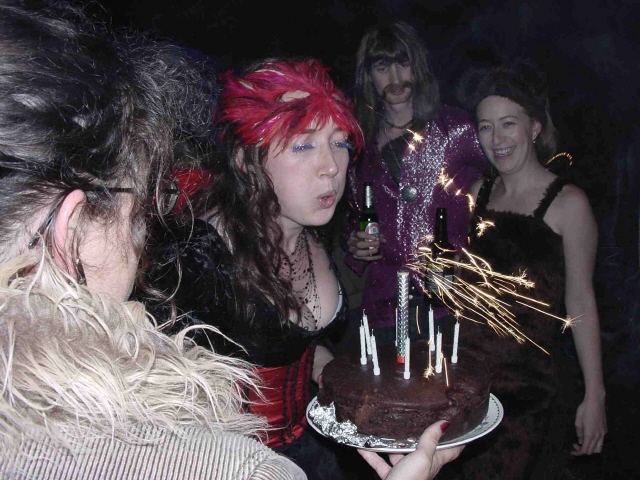 Jess puffs.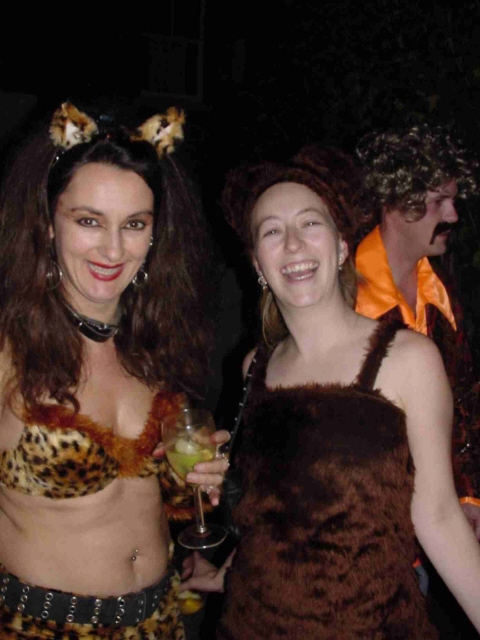 Happy!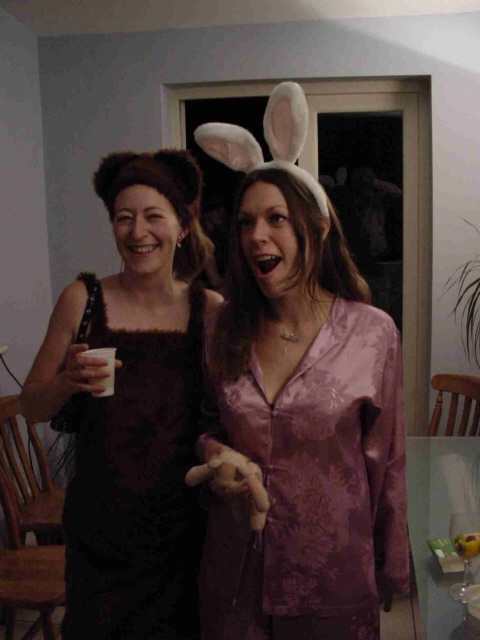 Willow talks to Laura the bunny (like in Donnie Darko).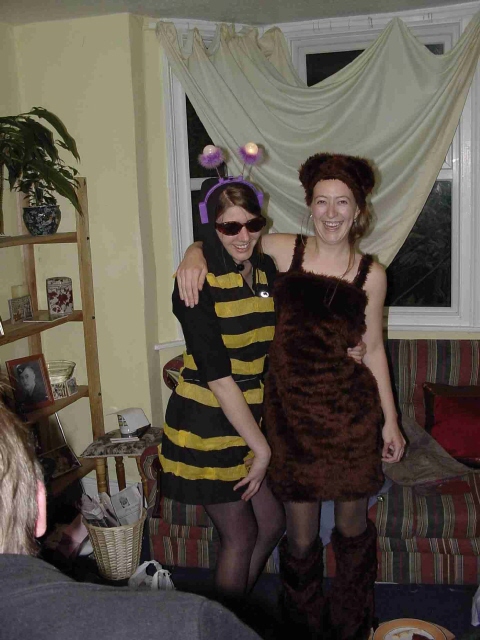 Vicky Bee, Willow Bear.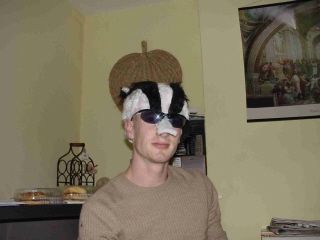 James is a conceptual badger.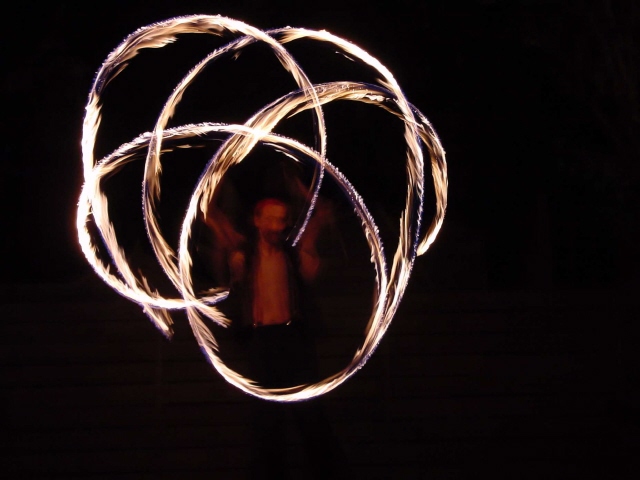 Poor Simon trapped in burning barbed wire.